BR500CI-AS; BR650CI-AS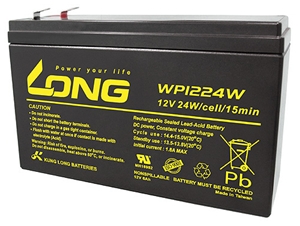 0
APC Back UPS 500VA, 650VA, 390Watts, 230V, ASEAN (APC Back UPS 650VA, 390Watts, 230V, ASEAN (BR650CI-AS, BX650CI, BX700UI, BE650G, BE650BB-CN, BP650IPNP, BR650CI-RS, BX650CI-FR, BX650CI-GR, BK650MI, BK650MC, BE650G-LM, BC650I-RSX, BE650Y-IN, BE650BB, BE650R, BE650R-CN, BK650-UK, BP650PNP, BP650SC, BP650SI, BP650SX107, BP650S, BK650EI, BE650G1, BE650G1-CN, BE650G1-LM, BP650CH, BR650CI, BX650CI-AF, BX650CI-AR, BX650CI-CN, BX650CI-CP, BX650CI-MS)
Back-UPS
APC Back-UPS RS 650VA (Used)
 
APC Back-UPS RS, 390 Watts / 650 VA, Input 230V / Output 230V 
Typical Backup Time at Full Load 2 minutes (390 Watts)
Output Power Capacity
390 Watts / 650 VA
Max Configurable Power
390 Watts / 650 VA
Nominal Output Voltage
230V
Output Frequency (sync to mains)
47 - 63 Hz
Topology
Line Interactive
Waveform Type
Stepped approximation to a sinewave
Output Connections
| | |
| --- | --- |
| (3) IEC 320 C13 (Battery Backup) | |
Nominal Input Voltage
230V
Input Frequency
50/60 Hz +/- 3 Hz (auto sensing)
Battery Type
Maintenance-free sealed Lead-Acid battery with suspended electrolyte : leakproof
Typical recharge time
10 hour(s)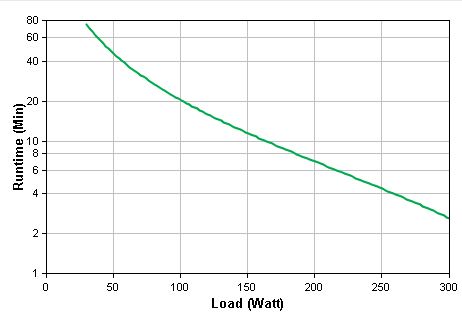 This graph is based on actual measured runtime data. All measurements were taken with new, fully charged batteries and a balanced resistive load (PF = 1.0). Actual runtimes may vary from the values of this graph. Actual runtimes are dependent on several variables including battery age, battery charge level, environmental conditions and characteristics of the connected load.
Communications & Management
Audible Alarm
Alarm when on battery : distinctive low battery alarm
Surge Protection and Filtering
Surge energy rating
240 Joules
Shipping Height
257.00 mm
SCC Codes
0073130426979 3
Operating Environment
0 - 40 °C
Operating Relative Humidity
0 - 95%
Operating Elevation
0-3000 meters
Storage Temperature
-15 - 45 °C
Storage Relative Humidity
0 - 95%
Storage Elevation
0-15000 meters
Standard Warranty
2 years repair or replace
REACH
REACH: Contains No SVHCs
PEP
Available in Documentation tab
EOLI
Available in Documentation tab
500VA và 650VA DÙNG CHUNG ẮC QUY
Bình ắc quy gắn trong UPS này có thể dùng một trong các loại sau:
Loại ắc quy kín khí (AGM) có van điều áp (VRLA)
[1] 12V-6Ah, 24W với kích thước: L151 x W51 x H94 x TH102 
(
±1)
Tuy nhiên, các bạn có thể cắt bỏ miếng gờ (khung UPS) cản chiều ngang ắc quy để thay thế các loại sau:
[1] 12V-7.0Ah hoặc 12V-7.2Ah hoặc 12V-7.5Ah hoặc 12V-8.0Ah hoặc 12V-9.0Ah
Kích thước của các loại ắc quy này là: 
L151 x W65 x H94 x TH102 
(
±1mm)
Các loại ắc quy này cùng chung kích thước và thiết kế, chúng khác nhau về dung lượng Ah và trọng lượng.